Your Safety Is Our Top Priority
We rigorously test every batch in a sealed, climate-controlled room make sure each product exceeds our superior quality-control standards!
1. Resistance to Penetration of Synthetic Blood Testing via GB-BF20010.
2. Flammability & Flame Spread Class Testing via Testex TF310.
3. Mask Filtration Efficiency Testing via TSI Automated Filter Tester 8130A.
4. Filter Thickness Testing via Checkline MTG-D.
5. Facial Seal Testing via the AccuFit 9000 Respirator Fit Testing System.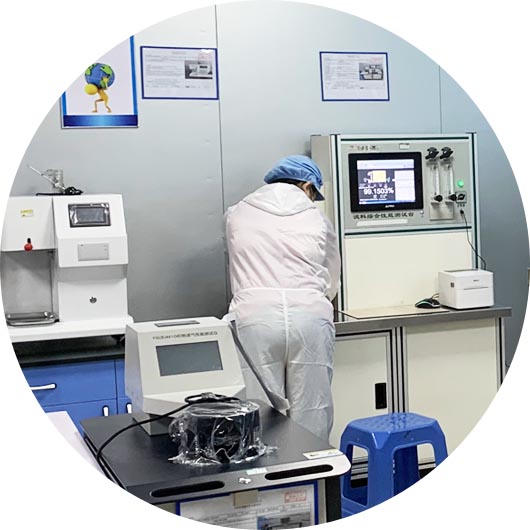 We pass GB 2626-2019, En14683 type IIR and En149 testing to get CE 0370 and CE 0099 certificate for exporting.